Integrated Cloud Content
The enterprise mobile revolution is enabling organisations the world over to create new ways of driving their mobile users to increase productivity be enabling them to have the right Corporate materials automatically made available at the right time and location in a way that enables them to perform real work and engage with each other in a way that is designed "mobile first".
LG Hub has been at the forefront of that mobile revolution with LG Hub, our secure, intelligent and social platform for driving user productivity through increased engagement around content that users actually work with and the understand through our integrated Content IQ system.
How about file access to cloud storage accounts?
LG Hub Content Services enable the creation of systems that allow users to work with content in powerful ways. Integrated Cloud Content Services include:
LG Hub enables enterprise customers to automatically deliver secure content to mobile devices, but how about users that continue to use consumer style cloud file sharing services? According to industry expert Mark Hachman over 95% of Fortune 500 Companies have Dropbox account users, breaking many corporate security and control protocols.
The challenge for Corporate IT has been to regain control over the organisation's content, while enabling the line of business to get work done quickly and effectively, and in a way that engagement and productivity on mobile devices.
Bringing it all together
LG Hub introduces integrated cloud content access into LG Hub's My Files service, allowing enterprise users to add their existing consumer (or enterprise provided filer sharing account and directly import that content into LG Hub, from where that content can be added to secure Channels and stories running from LG Hub Cloud or On Premise Servers.
And best of all LG Hub Cloud Content access not only provides access top these file sharing services but offers the end user real value in how they then work with that content. Using LG Hub Cloud Content that information can be accessed, edited, annotated and direct published to council Dashboard Channels and Stories where content is then process to work on their mobile device.
Now for users that want to do more with their content 9foe example view the Flash video stored on a cloud service on your mobile device, or download a PowerPoint file for a presentation and view with full animations, or run a video chat session with a colleague over a PDF) they can be enabled by the organisation to do that with all the security and corporate control needed fro today's enterprise needs. Corporate IT can give users access to content stored in Cloud systems, in a way that offers users real benefits to move their content to a controlled corporate system.
Come in from the cold
LG Hub Cloud Content also allows users who had previously built a "shadow" file sharing system to come in from the cold and start to share the work they do with others. Leveraging Bigtincan's patent pending ContentIQ system, users can share content with others, and then gain from content relevancy calculations that will automatically recommend that content to other users who really need to know about it to do their job. Its about driving organisational productivity from the user up.
Secure, Intelligent, Social
And once published into the LG Hub system, all this personal content now has the benefit of all the power of LG Hub. With the industry's leading mobile content management system, users will automatically get all the benefits of LG Hub including the increased levels of security. Powerful Mobile Content Lifestyle capabilities of LG Hub and the social power of ContentIQ. All without having to immediately abandon their personal sharing accounts.
Features
---
Access multiple cloud file "sync and share" systems including: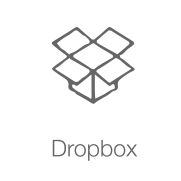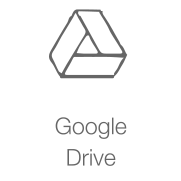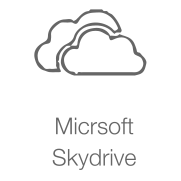 ---
View, import and manage content from these systems.
---
Publish individual, multiple or mix of content from each service to a single council Dashboard Story.
---
Ability to access council Dashboard controlled sharing
---
Run video chat sessions over a live document
---
And more...
Back